Canada Rail Vacations | Luxury Canada Rail Trips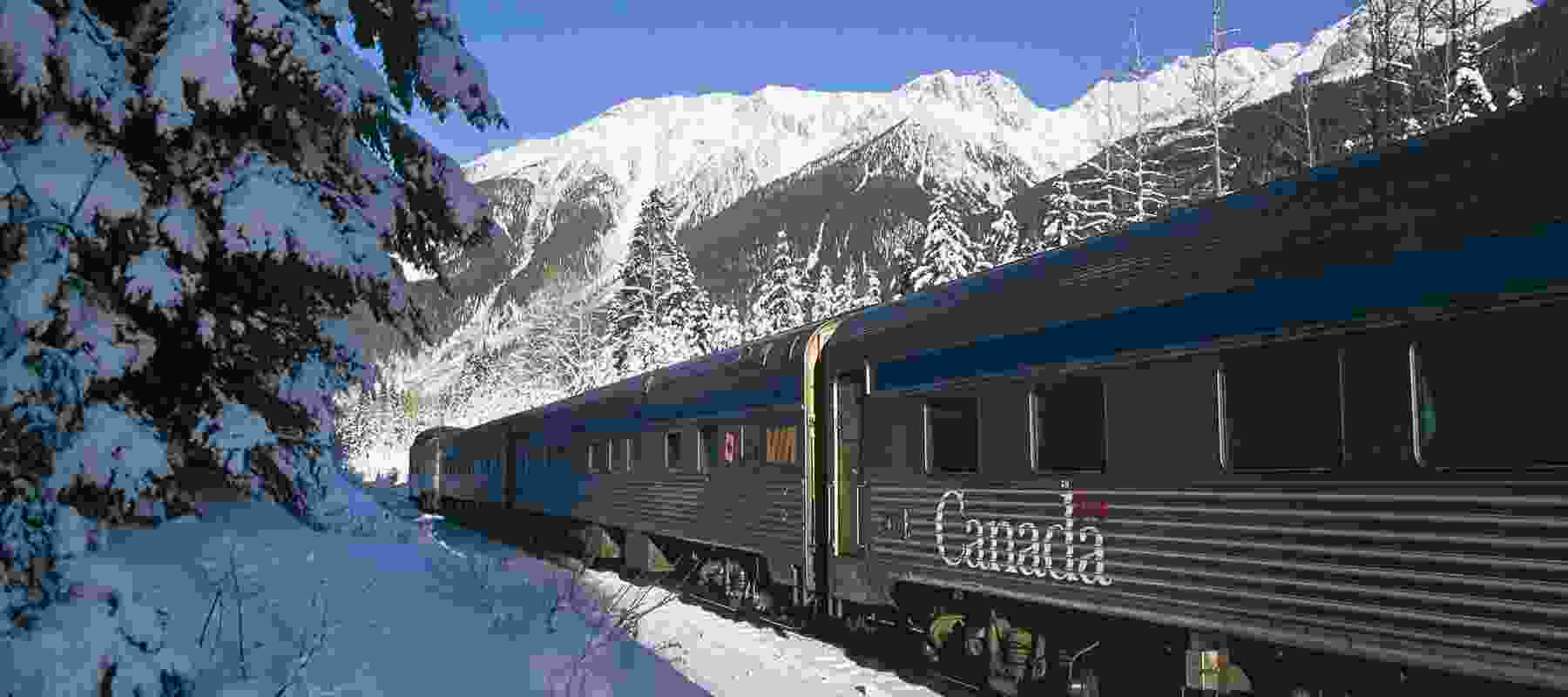 Get ready for your ultimate Canada Rail Vacation design by Canada's leading train trip specialist. Your go-to provider for tailor-made tours. Our team have been exploring Canada for over 23 years and crafting dream vacations with local expert insight.
Traveling Canada by rail is a truly iconic experience, be it through the majestic Rocky Mountains of Western Canada or across the charming and colorful Eastern and Atlantic provinces. Combining two incredible trains – the renowned Rocky Mountaineer and VIA Rail, which services routes across the country – our Rail Vacations cater to a variety of budgets and interests. As always, booking train travel in Canada comes with the expert guidance of our team, customizing your trip to the point of perfection.
Our Featured Canada Rail Vacations
For the past 23 years our team has been designing dream train trips in Canada. Our team regularly travels from coast to coast aboard VIA Rail and Rocky Mountaineer, discovering new adventures that we can't wait to share with you.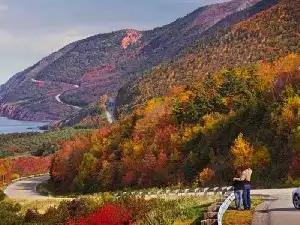 Atlantic Canada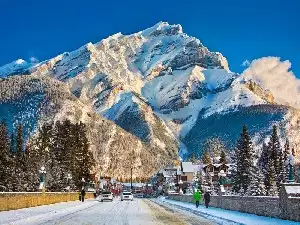 Banff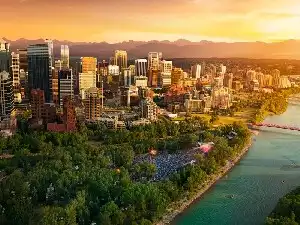 Calgary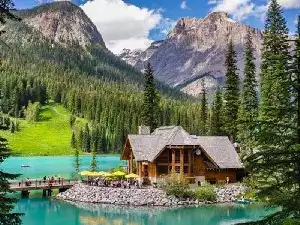 Canadian Rockies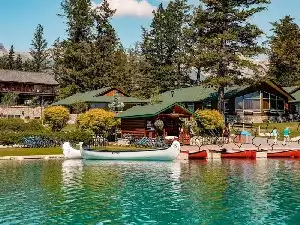 Jasper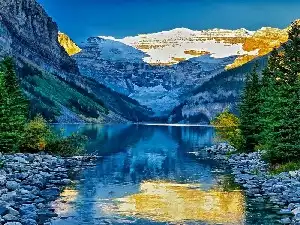 Lake Louise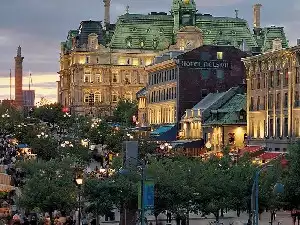 Montreal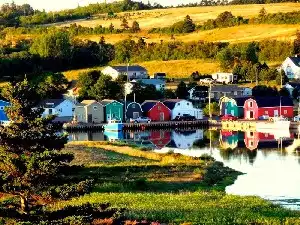 Prince Edward Island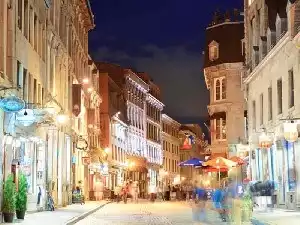 Quebec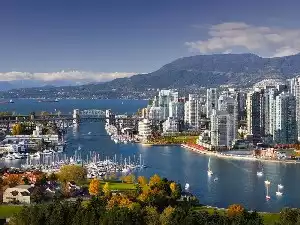 Vancouver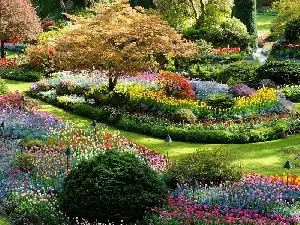 Victoria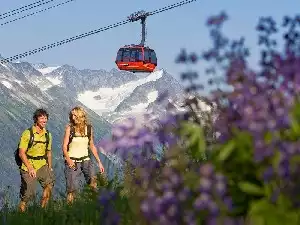 Whistler
Explore by Train | VIA Rail & Rocky Mountaineer
There is no better way to explore Canada than by train. From VIA Rail's famous overnight continental train to Rocky Mountaineer's journey through the Canadian Rockies, explore over 23 of our best rail vacations by train.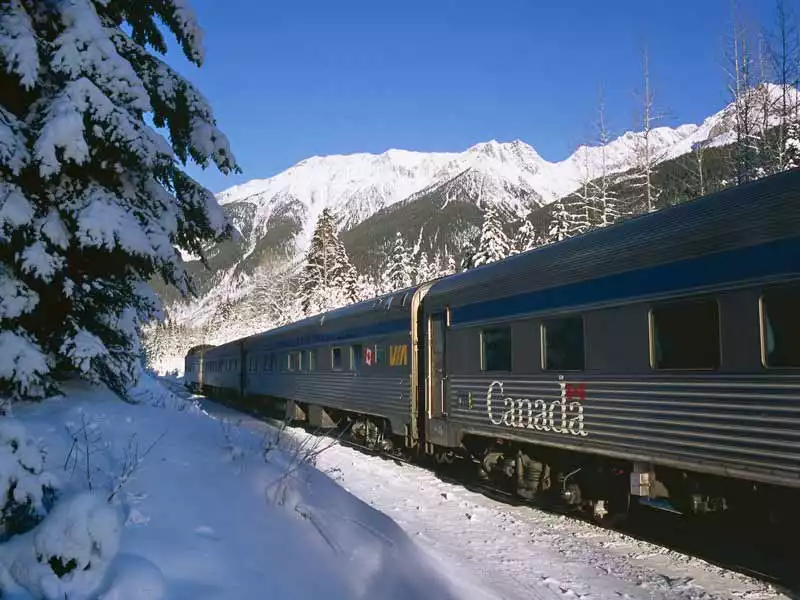 VIA Rail Canada has perfected the art of ferrying passengers across the country's vast and diverse landscapes, all year round.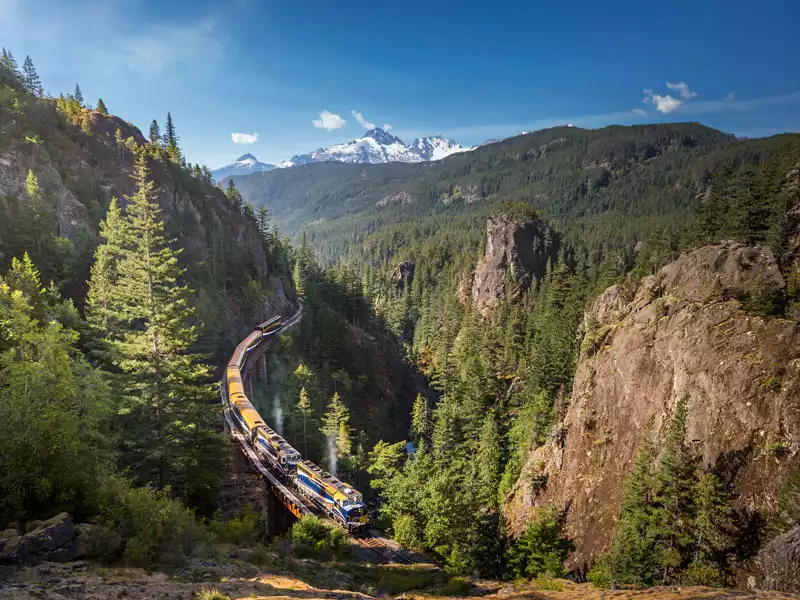 Travelers with a passion for historical adventure should consider the Canadian Rockies Train Tour with Rocky Mountaineer.
The Latest Stories From Our Team
Our vacations are inspired by our own adventures, be it heli-hiking in the Canadian Rocky Mountains, taking the train through a winter wonderland, driving along the rugged east coast or searching for polar bears on Manitoba's tundra.
Explore our Canada Rail Vacations by Type
Feast your eyes on Canada with a rail vacation that includes the Last Frontier, the Canadian Rockies, Eastern Canada or the Maritimes. In winter, enjoy the magical scenery of Alberta with our popular Snow Train to the Rockies.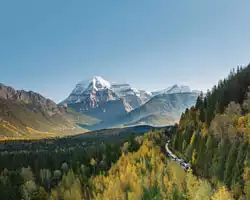 View our Bucket List Top 10 Best Selling Canada Rail Trips, these scenic train rides are world famous with Canada being home to some of the best train trips on the planet.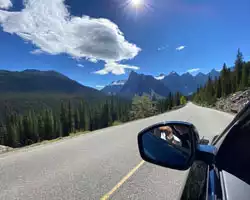 A Canadian Rockies road trip is a tempting option or should I take a Rail Trip? What if we told you there's no need to choose.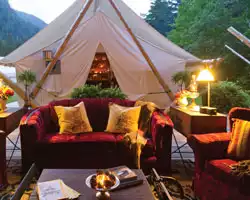 Western Canada's most luxurious hotels & lodges can be found throughout the region and is a perfect addition to our West Coast Canada Rail Trips.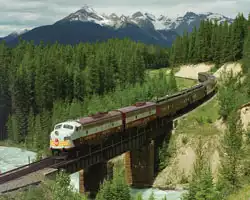 On our luxury rail tours across Canada you'll not only be dazzled by the scenery outside — you'll also be delighted by the level of pampering you'll get inside as well.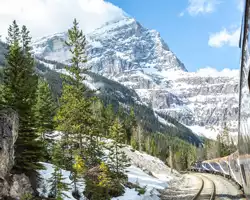 Passing by the snow-capped mountains of the Canadian Rockies, winter by rail feels as though it's straight out of a storybook.
Canada Rail Vacations REVIEWS
"Thank you so much for a wonderful vacation that created memories for our lifetime! You did a great job!"
Pam Illinois, United States
"There isn't anyone I would rather use for travel to Canada."
Emily Tennessee, United States
"Overall it was a great way to see the country for the most part. "
Lorraine Squamish, Canada
"The way we were able to customize our trip drive/train and explore on our own was awesome! "
Melinda Nevada, United States
"We did the "Rail & Drive Across Canada" with you & it was wonderful. A Bucket List dream come true!"
Rita Illinois, United States
"Destinations, itinerary and accommodation was all well thought out and we had a very memorable time. I'd happily use Canada by Design again."
Christopher Zurich, Switzerland
"One of our best vacations. Perfectly planned and all went off without a hitch. "
Joel Yellin Rochester , United States
"Our trip through western Canada planned by Canada by Design was fabulous."
Jeffrey California, United States
"Paulina organized an awesome trip for us which included Vancouver Island and the Rockies."
Peter Australia
"We would recommend trips organized by Canada Rail Vacationsto anyone who is interested in actively exploring parts of the country."
Astrid Ottawa, Canada