1/8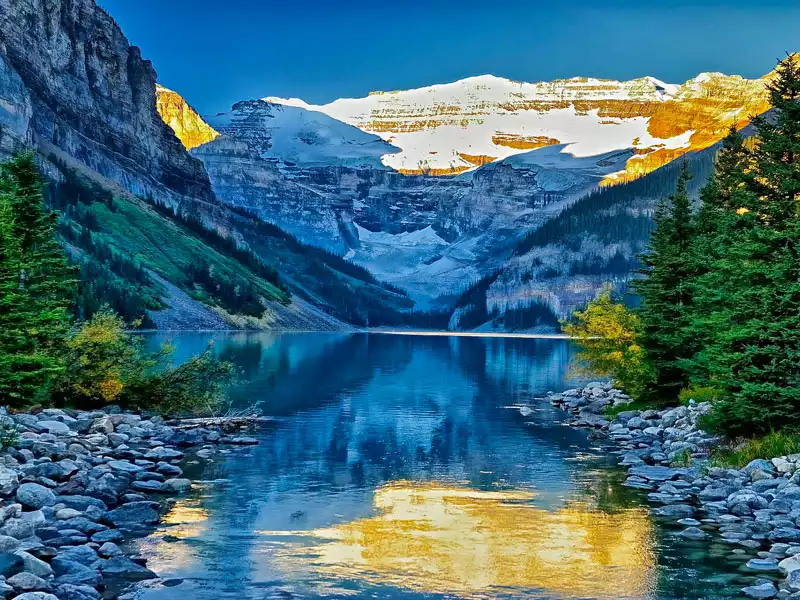 Jewels of the Canadian Rockies by Rail | Lake Louise
2/8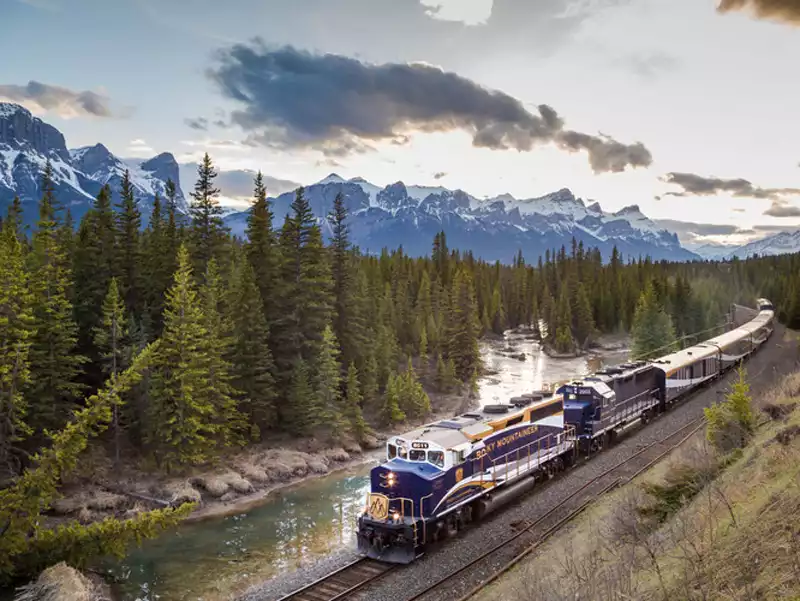 Jewels of the Canadian Rockies by Rail | Rocky Mountaineer Train
3/8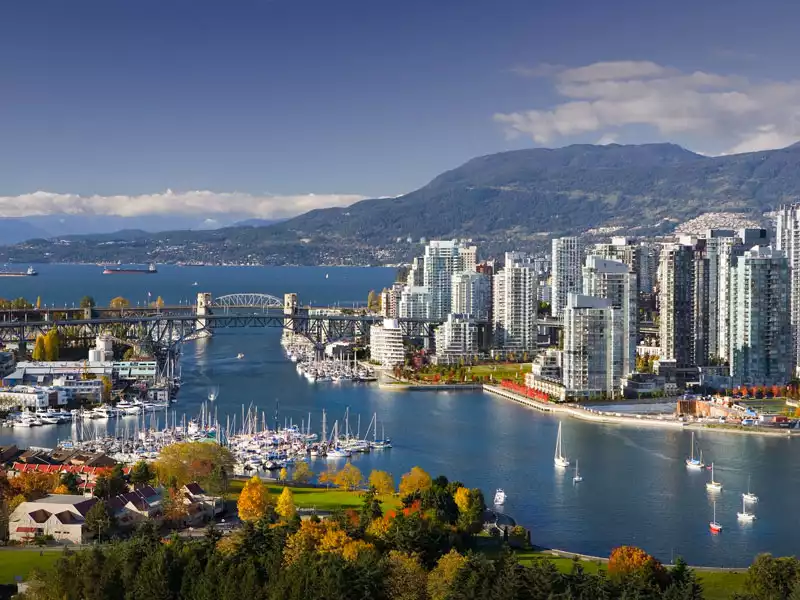 Jewels of the Canadian Rockies by Rail | Vancouver
4/8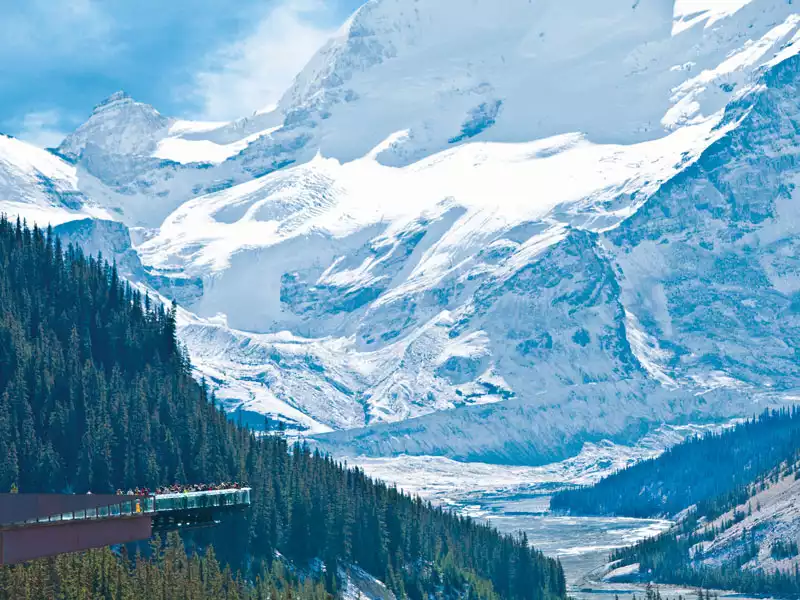 Jewels of the Canadian Rockies by Rail | Glacier Skywalk
5/8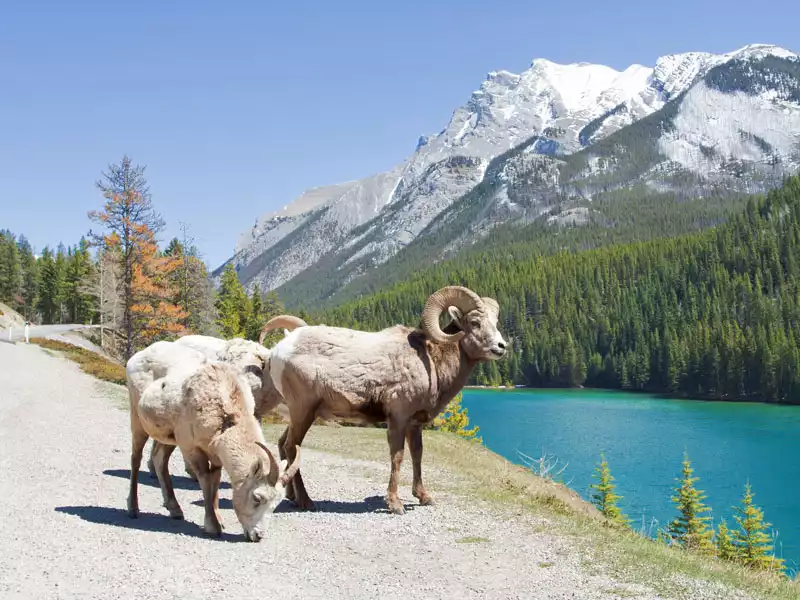 Jewels of the Canadian Rockies by Rail | Bighorn Sheep - banff National Park
6/8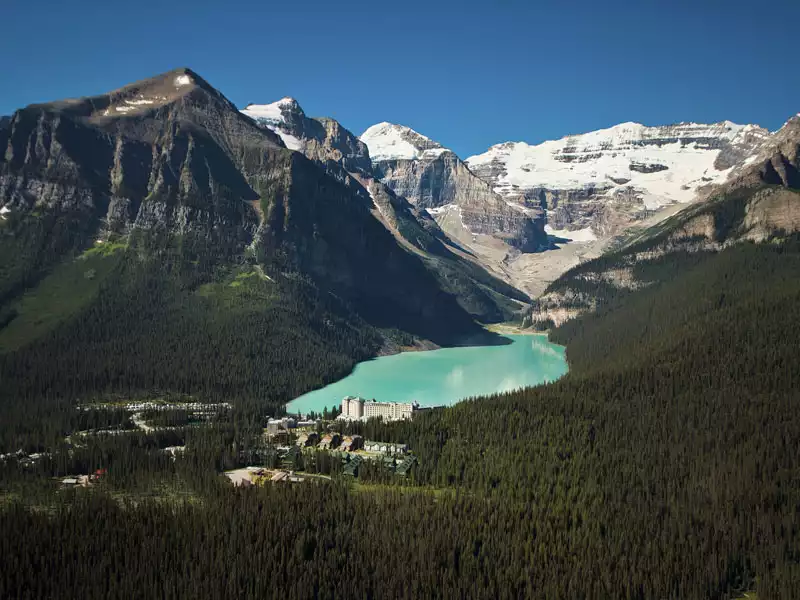 Jewels of the Canadian Rockies by Rail | Fairmont Chateau Lake Louise
7/8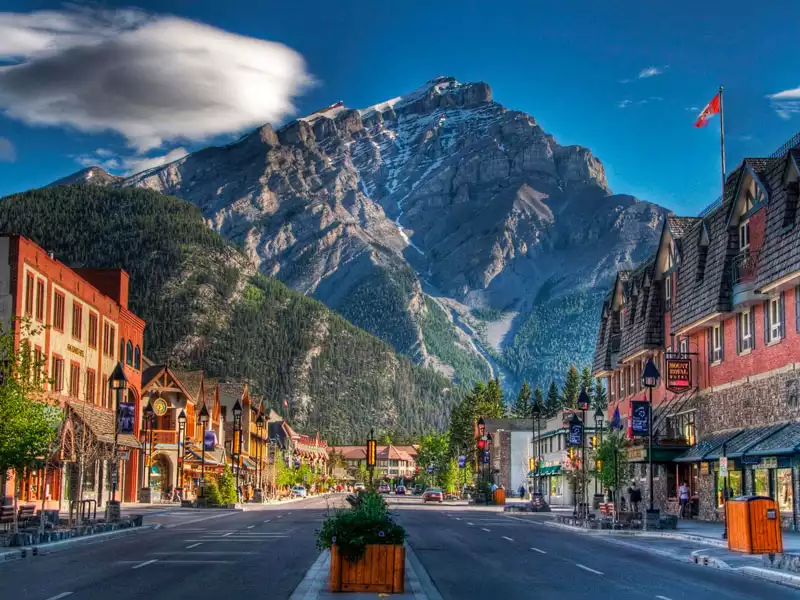 Jewels of the Canadian Rockies by Rail | Banff
8/8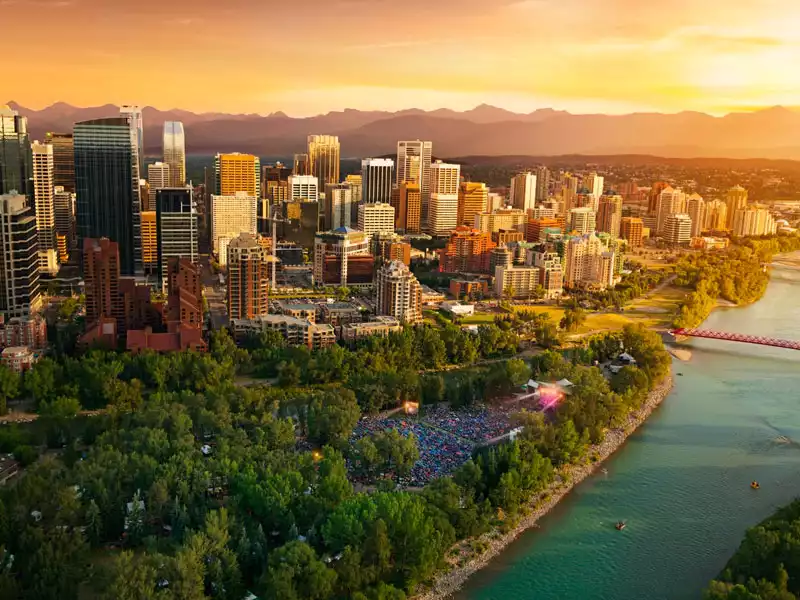 Jewels of the Canadian Rockies by Rail | Calgary
Jewels of the Canadian Rockies by Rail | Rocky Mountaineer
6 Days / 5 Nights
Vancouver to Calgary or Calgary to Vancouver
INTRODUCTION
The Jewels of the Canadian Rockies by Rail tour is one of our absolute best sellers.
With 2 days on Rocky Mountaineer and overnight stays in Jasper, Lake Louise and Banff, this 6-day train vacation features all the highlights of the Rockies but at a leisurely pace.
Embrace the laid back coastal culture of Vancouver, lose yourself in stunning scenery aboard Rocky Mountaineer to Jasper, travel through the majestic Canadian Rockies and soak up the splendor of the mountains.
Day 1
Vancouver to Kamloops | Rocky Mountaineer
Day 2
Kamloops to Jasper | Rocky Mountaineer
Day 3
Jasper to Lake Louise | Sightseeing with picnic lunch
Ice Explorer Ride onto the Athabasca Glacier + Glacier Skywalk
Day 4
Lake Louise to Banff | Coach
Day 5
Banff | Freedom of Choice - Choose 1 of 3 Excursions
Option 1. Discover Banff & Its Wildlife Tour + Banff Gondola
Option 2. Discover the Grizzly Bears, Lakes & Waterfalls
Option 3. Cowboy Horseback Cookout BBQ Lunch or Dinner
Day 6
Banff to Calgary | Coach
MAP
View map
DETAILED ITINERARY
Read more
INCLUDED
Read more
WANT TO KNOW MORE?
Arrange a call with a Canada Travel Designer and bring your vacation one step closer!
Schedule a Call
DATES & PRICING
Read more
REVIEWS
We have just come back from our tour Canada. We had a great time. Thanks Canada Rail Vacations, especially to Karen for putting together and planning such a trouble free, smooth running package to make our visit even more unforgettable. Every place we have been to have been carved very deeply in our memories. We fell in love with the Rockies, its wild life, ice fields, beautiful towns and the friendly people. We definitely want to come back and we know who to contact.
Lutfu Istanbul
Thanks for a great holiday. The Rockies and Eastern Canada - awesome, Victoria- beautiful. Whistler- magic. All the itinerary was excellent. Well done team!!
Mark Sydney, Australia
We had a wonderful time, everything was perfect. We would recommend trips organized by Canada Rail Vacations to anyone who is interested in actively exploring parts of the country. Many thanks for an outstanding job.
Astrid Ottawa, Canada
We would like to express our appreciation for a wonderful trip arranged through Kris, Canada Rail Vacations. From start to finish it was an ideal trip for us to enjoy Canada scenery, atmosphere and hospitality. We were afforded the right amount of activity for the trip yet relaxing. The suggested route from Calgary to Jasper was just spectacular. The hotels we stayed in are in town. And of course the train ride is A plus. Again Thank you.
Manuel United States
Paulina booked an amazing Canada for my family. This was so easy to arrange. I just told her what we wanted to do and the time frame we had. She got back to me within a day with an outline of what she had arranged and shortly after that, I had a finalized tour. The price was very reasonable for the tour. This was an A++ experience and I'll definitely use Canada Rail Vacations for our next trip to Canada.
Kathleen Texas, United States
Jewels of the Canadian Rockies by Rail | Rocky Mountaineer
Start planning your tailor-made rail vacation in Canada by contacting our rail specialists
Call 1 800 986 4560US
Monday - Friday: 8am - 5pm PST
, Saturday: 8am - 4:30pm PST
, Sunday: 11am - 5pm PST
Send an email sales@canadarailvacations.com