1/6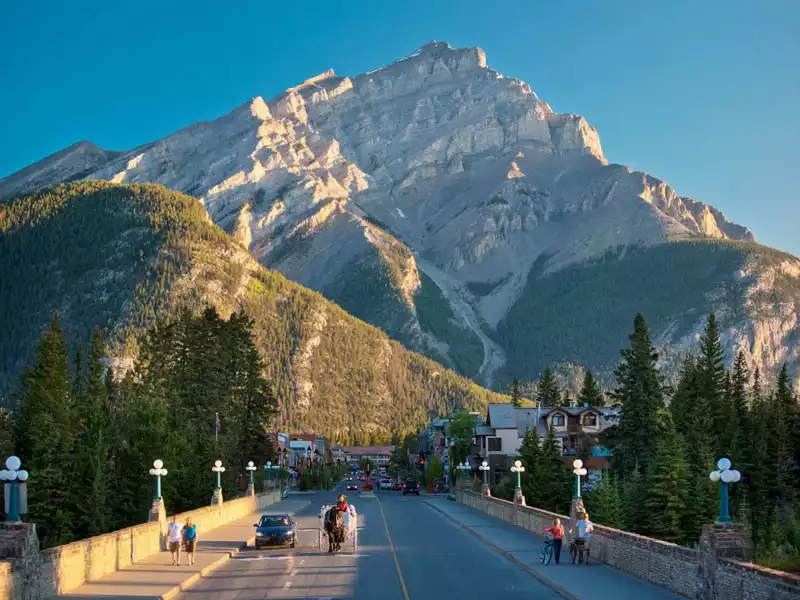 Best Selling Canadian Rockies by Rail | Banff Avenue
2/6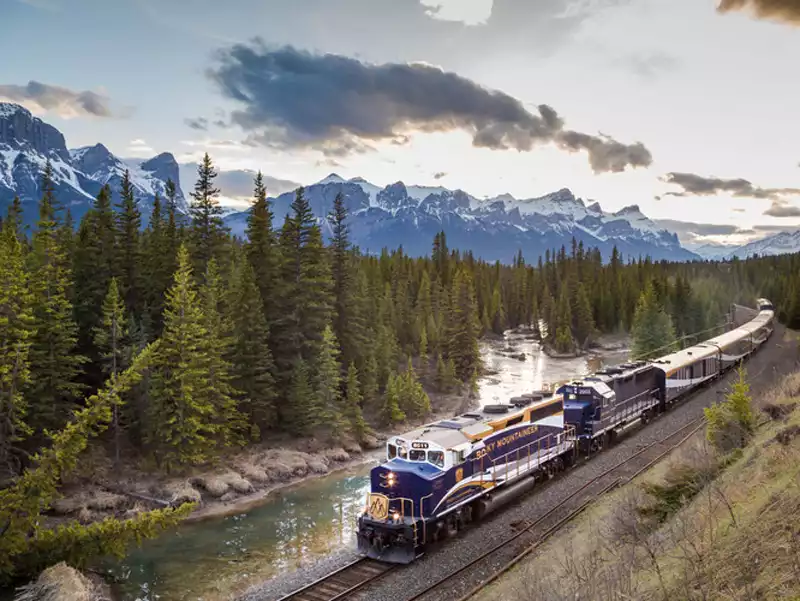 Best Selling Canadian Rockies by Rail | Rocky Mountaineer Train
3/6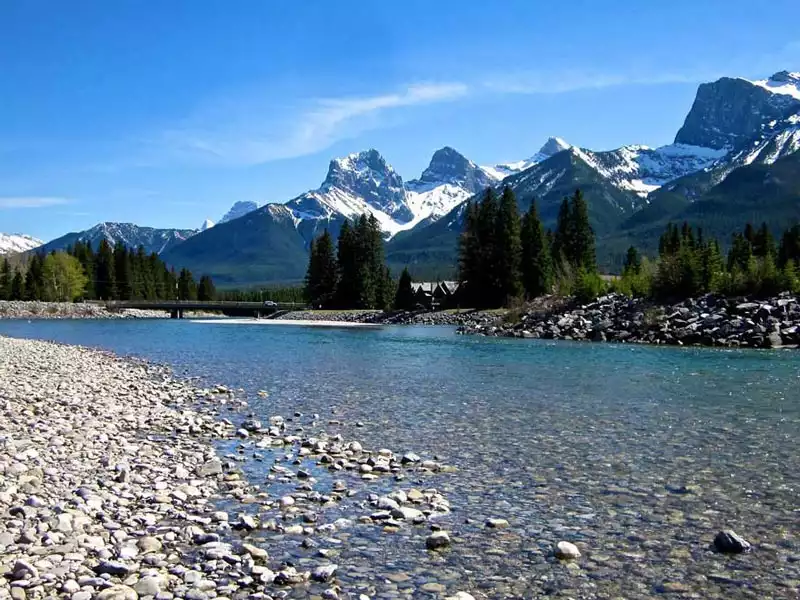 Best Selling Canadian Rockies by Rail | Bow River near Banff
4/6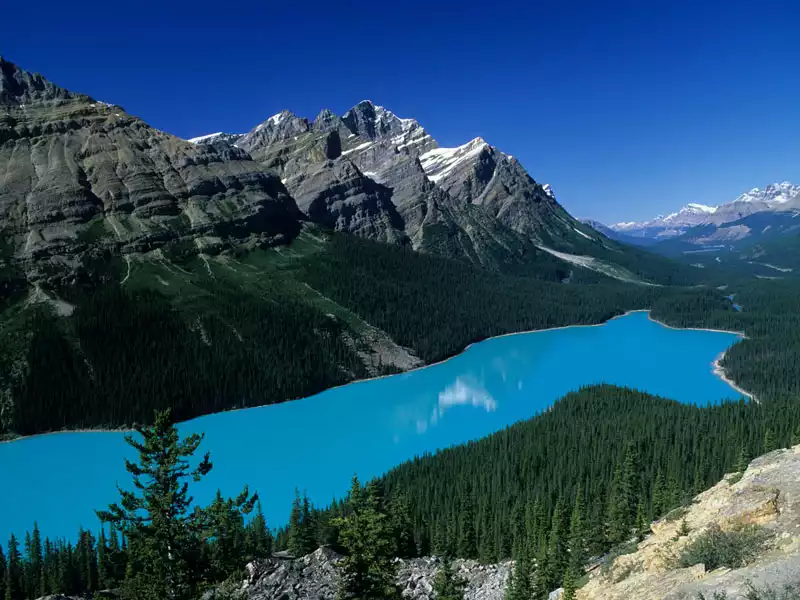 Best Selling Canadian Rockies by Rail | Peyto Lake Icefield Parkway
5/6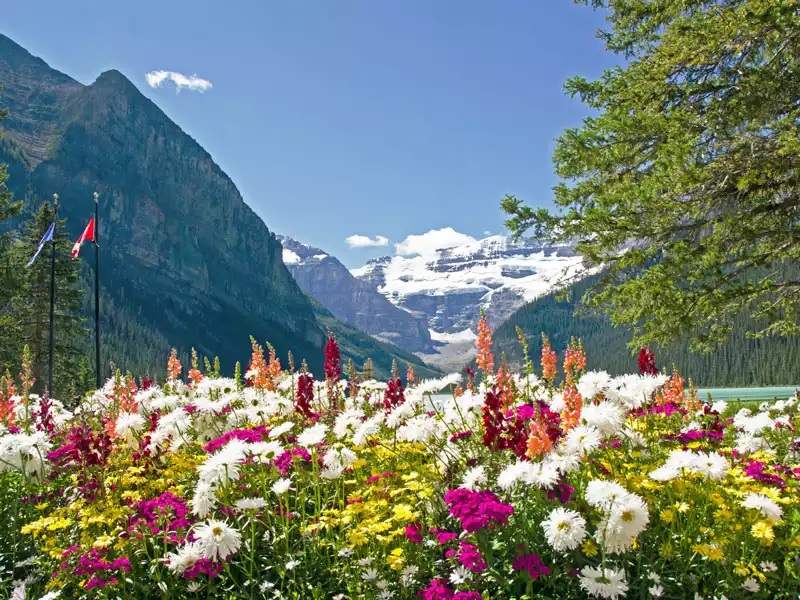 Best Selling Canadian Rockies by Rail | Lake Louise
6/6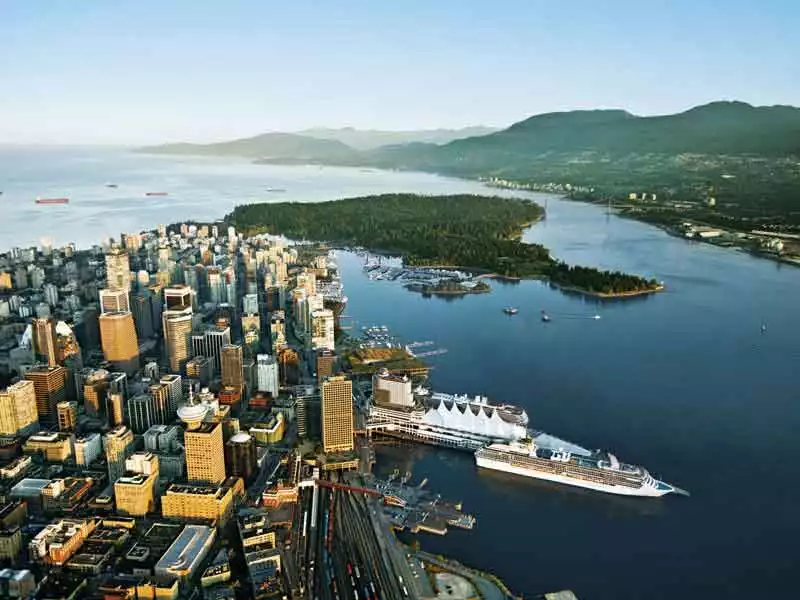 Best Selling Canadian Rockies by Rail | Vancouver
Spectacular West Train to the Canadian Rockies | Rocky Mountaineer
4 Days / 3 Nights
Vancouver to Calgary or Calgary to Vancouver
INTRODUCTION
Want to see the best of the Rocky Mountains in the shortest possible time? then our Canadian Rockies by Rail Tour is for you.
This popular 4-day reversible itinerary from Vancouver to Calgary, combines time on the award-winning Rocky Mountaineer train with an Ice Explorer Ride onto the Athabasca Glacier and sightseeing in beautiful Jasper & Banff National Parks.
See majestic alpine landscapes, wildlife and stay at iconic hotels in the Canadian Rockies.
Day 1
Vancouver to Kamloops | Rocky Mountaineer
Day 2
Kamloops to Jasper | Rocky Mountaineer
Day 3
Jasper to Banff | Sightseeing with picnic lunch
Ice Explorer Ride onto the Athabasca Glacier + Glacier Skywalk
Day 4
Banff to Calgary | Coach Transfer
MAP
Read more
DETAILED ITINERARY
Read more
INCLUDED
Read more
DATES & PRICING
Read more
REVIEWS
We have just come back from our tour Canada. We had a great time. Thanks Canada Rail Vacations, especially to Karen for putting together and planning such a trouble free, smooth running package to make our visit even more unforgettable. Every place we have been to have been carved very deeply in our memories. We fell in love with the Rockies, its wild life, ice fields, beautiful towns and the friendly people. We definitely want to come back and we know who to contact.
Lutfu Istanbul
Thanks for a great holiday. The Rockies and Eastern Canada - awesome, Victoria- beautiful. Whistler- magic. All the itinerary was excellent. Well done team!!
Mark Sydney, Australia
I toured on the Vancouver, Whistler and Vancouver Island tour. It was brilliant. The bus drivers were very helpful and knowledgeable. The sea to sky experience was wonderful and it was great going to the top of the mountains and the cultural museum was very interesting. The whales very kindly decided to perform when I was whale watching. Apparently it was only the third time this year the marine biologist had seen them so active and of course the Butchart Gardens were magnificent and the Canadian Rockies Spectacular. I could not fault anything, even the weather was hot and sunny. I would give it ten stars if it was possible.
Janet New Eltham, United Kingdom
We had a wonderful time, everything was perfect. We would recommend trips organized by Canada Rail Vacations to anyone who is interested in actively exploring parts of the country. Many thanks for an outstanding job.
Astrid Ottawa, Canada
Paulina booked an amazing Canada for my family. This was so easy to arrange. I just told her what we wanted to do and the time frame we had. She got back to me within a day with an outline of what she had arranged and shortly after that, I had a finalized tour. The price was very reasonable for the tour. This was an A++ experience and I'll definitely use Canada Rail Vacations for our next trip to Canada.
Kathleen Texas, United States
We are leaving Calgary today to return to Vancouver after our week trip that you organized for us. Just want to thank you for a thoroughly enjoyable experience. The train and the places we stayed were great. Everything was so easy with transport and accommodation. We will be recommending you to others and will use you again when we return for more adventure.
Kay New Zealand
Spectacular West Train to the Canadian Rockies | Rocky Mountaineer
Start planning your tailor-made rail vacation in Canada by contacting our rail specialists
Call 1 800 986 4560US
Monday - Friday: 8am - 5pm PST
, Saturday: 8am - 4:30pm PST
, Sunday: 11am - 5pm PST
Send an email sales@canadarailvacations.com